Planning Ahead for your Pets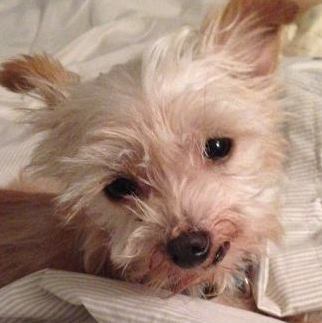 Thinking about bringing home a new pup? We're excited for you as you begin this new journey with your new fuzzy friend. Check out some important tips for making sure you're prepared for his or her arrival! Preparing for your new pup's arrival:
1. Have a family pow-wow.
a. Getting a new dog is potentially a 15+ year commitment. Be sure that everyone in your household is on board and is willing to share in the responsibility of caring for this newest member of the family. Hammer out the house rules ahead of time, determining where the pup will eat and sleep, where your pup will be allowed around the house, whether there will be areas which are off-limits, who will be responsible for certain care tasks, etc.
2. Stock up on the right supplies. Buy some must-have puppy supplies ahead of time. Here are the basics, and then you can add to these as your pup grows and your budget allows:
a. Collar, harness, and leash
b. Bedding
c. Food – you'll need a supply of the food your pup is currently eating, as well as the diet you plan to transition him to once he's settled in (switching his diet suddenly will almost certainly result in tummy troubles)
d. Food and water bowls
e. Toys and enrichment, especially non-toxic chew toys
f. Treats for training
g. Dog brush
h. Dog shampoo
i. An appropriately-sized crate
j. Possibly some baby gates to block off sections of your home
k. Possibly some puppy pads and stain- and odor-removing cleaners if you'll be working on house training
3. Puppy-proof your home.
a. Much like small children, new pups can get into everything - especially tiny puppies. Get rid of those hazards and temptations ahead of time! Making sure your home is safe and secure before your new pup arrives is the best way to prevent crises like choking, vomiting, and diarrhea as your new friend adjusts to his new home, family, and daily routine.
1. Look for potential hazards around your home and yard. What objects could be put up and out of the way of a curious pup?
2. Pick up anything that has dropped on the floor like rubber bands or paper clips.
3. Move medicines, chemicals, cords, and houseplants out of reach.
4. If you have a fence, check the boundaries and gates for openings that could be potential escape routes.
b. Even if you've puppy-proofed your home to the max, it's still very important to supervise your new friend at all times. He should not be left alone, unattended for long periods. Bringing home a new dog - the big day:
1. Introduce your new pup to his feeding bowls and bed. Remember that dogs like order, so the dog food, water, and dog bed should always be in the same place.
2. Work out a routine for you and your pup. Figure out a schedule for walks, meals, potty breaks, and exercise, and try to stick to it.
3. Choose a veterinarian. Find a veterinarian for your pup so that you will have a place to take him for shots, preventatives, grooming, dental cleanings, and for any emergencies that could arise. Ask around for referrals.
4. Consider socialization and obedience classes. To make sure your adorable pup grows up to be a friendly, well-adjusted, and well-behaved fella, make sure he gets plenty of socialization and learns basic manners and commands. Group obedience classes are great for bonding with your new friend and for learning how to communicate with and properly train him. The earlier you start, the faster and easier it will be to teach good manners!
5. Introduce the pup to your family dog. If you'll be introducing your new pup to your resident pup, take certain steps to make sure they will be best friends:
a. Make sure there's another person present at the homecoming so the pups can meet on-leash outside. If your resident pup is a bit territorial, consider introducing the pups in a neutral area, rather than your own home or yard.
b. Depending on the age and personality of your resident pup(s), the newcomer may be welcomed into the pack with licks and wags, or he may be treated with suspicion and perhaps a little jealousy.
c. Keep the pups leashed (but not pulled tight, so as to avoid "restraint frustration") and evaluate their behavior.
i. Do you notice relaxed and wiggly body postures and interest from both pups? Praise each pup for good behavior and reward them with treats and petting.
ii. Are they not warming up to each other immediately? Watch for warning signs such as fur raised on the back, barking, staring, stiffening, or other aggressive posturing. This is perfectly normal behavior. If you notice a negative reaction from either pup, suspend introductions for the time being and attempt to re-introduce later in the day. You might consider putting the new pup in a fenced area and allowing them to sniff and interact through the wire.
d. Continue to watch interactions between your new pup and your resident pup for a couple of weeks to make sure conflicts do not arise, and do not leave them alone together until you are sure they are completely comfortable with each other.
4. Planning ahead:
1. Post removable "in case of emergency" notices on your doors or windows in case of a home emergency. Post notices specifying how many and what types of pets you have on your doors or windows to alert emergency-response personnel during a fire or other home emergency.
2. Prepare for the possibility that your pup may outlive you. No one likes to think about death, but it is important to take some simple precautions to ensure that your beloved pup is cared for should something unexpected happen to you.
a. Talk with family members and close friends about becoming your pet's designated caregiver, and identify this committed caregiver in writing. Make sure you choose a person whom you trust, as this person will have full discretion over your pup's care.
i. It is also wise to identify alternate caregivers in case your first choice becomes unwilling or unable to take your pup.
ii. If you cannot identify a permanent caregiver, choose a panel of friends or family members or a local animal welfare organization to be responsible for selecting a long-term caregiver and arranging temporary care for your pup until a permanent situation is worked out.
b. Create an information packet that details your pup's medical history and daily feeding and care instructions, and make sure this information is easily accessible. Be sure to include the name of your veterinarian and any information about the permanent care arrangements you've made for your pup. Consider writing a letter about what your pup has meant to you, how you feel about him, and how you have treated him and loved him.
c. Make sure your neighbors, friends, and family members know how many pets you have and how to contact your designated pet caregivers.
d. Set aside a fund to cover your pup's future expenses, to be left with his caregiver for this specific purpose. Consider working with an attorney to draw up a special document to provide for the proper care of your pet after your death or disability.
HAPPY TAILS for you and your new canine companion!
Laura Chism
No Comments